Delivering top-level recruitment services to our partners and candidates.
We care about partnering the best candidates with the best-fitted role, offering the best support and advice to bring success to everyone.
Vacancies
We regularly add new vacancies across our specialised sectors. To see our current listings, please search below.
Can't find what you're looking for?
Arrange a call back to discuss all our opportunities!
Call me back
Sectors and industries
Who we work with
We are very fortunate to partner with a wide variety of clients, predominantly within the KBB, Construction and interior markets. We specialise in Showroom, Design, Customer Service, Office Admin, Internal Sales and Field Sales positions, but we can be seen working on various other vacancies too!
The business was originally established with us specialising within the Construction industry, placing Field Sales people on a nationwide basis. We then diversified and found a niche market within KBB Showroom recruitment. Since then, we began offering the same level of excellent partnerships to these clients nationally and have continued to build our business.
Showroom
We are one of the few recruitment agencies in this field offering a dedicated specialism. The division goes from strength to strength and boasts exclusive arrangements with several respected household names.
This booming division focuses predominantly on the bathroom, kitchen and associated interiors market but also incorporates some unusual industries as well!
View Opportunities
Customer Service/ Admin/ Internal Sales
Offering an all-important "one-stop shop" for our clients has seen this division develop and become an integral part of our business. We place candidates in roles in Customer Service through to Internal Sales, Marketing and many other job functions.
We cater for positions ranging from Graduate Trainees to Senior Management / Director Level and maintain relationships with several clients, including major Blue Chip customers.
View Opportunities
Construction and KBB Field Sales
With Directors and Consultants with over 30 years of experience recruiting within this field, we have well-established contacts with many companies, ranging from global manufacturers to smaller independent businesses.
Our small but stable team ensures continuity of service and the ability to develop long-lasting relationships with clients and candidates alike, focussing on markets such as KBB, Lightside, Heavyside and Interiors.
View Opportunities
Can't find the right role? Browse our other vacancies...
We have a range of non-sales vacancies, such as warehouse and manufacturing roles, with varying contract types to suit all of your working requirements.
Our opportunities range from working with global manufacturers to small local businesses.
View Opportunities
Collaboration
Our partners
We are proud to be able to collaborate with a multitude of partners across different industries to bring the best recruitment services to both our candidates and our clients.
How can we impact you?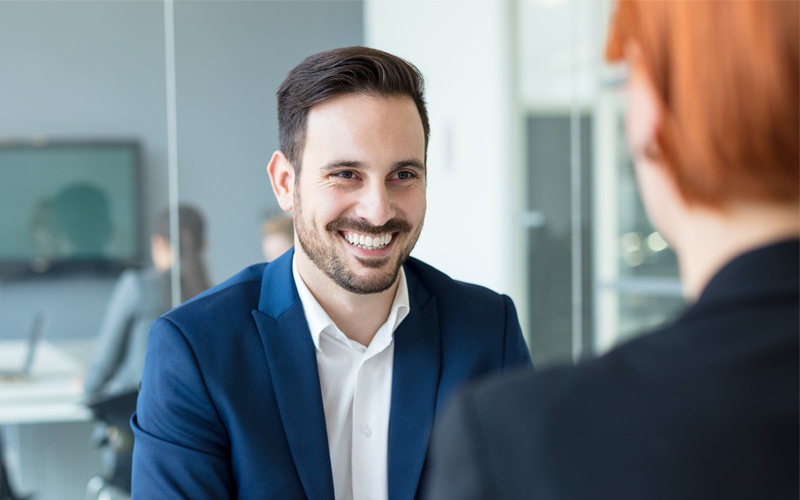 Information Centre
Read all of our latest news and advice here
What our customers say
Testimonials
"By far the best team I've ever worked with. They truly understood the look I was going for and completely nailed it! I would highly recommend them as a company, you simply just won't find any better team!"

Aura Brooks

Graphic Designer, Owl Eyes
"It was really fun getting to know the team during the project. They were all helpful in answering my questions and made me feel completely at ease. The design ended up being twice as good as I could have ever envisioned!"

Eve Crawford

Product Designer, That Biz
"I'm wondering why I never contacted these guys sooner! Seriously, they all have commendable talent in their respective fields and knocked my concept out of the ballpark. Thanks for an amazing experience!"

Jack Graham

Co founder, Coffee Inc
"My Consultant was very helpful in finding me my new role at a great company. He reviewed my CV carefully, finding a position that would give me further skills in the industry. He kept me updated with feedback and was very encouraging. His hard work ensure that the process was easy and stress free. Highly recommended!"

Johanna M
"My Consultant is a very well-connected recruiter within the KBB industry. If this is the sector you are interested in working in, I can highly recommend speaking with this company to see how they can help you with this career path."

Daniel L
"My Consultant is probably the most supportive recruiter I have ever experience and was completely honest about the jobs that he put me forward for. I would highly recommend this company and will be using them if I wish to change jobs in the future."

Benn G
"My Consultant is very knowledgeable in the kitchen and bathroom industry and takes the time to get to know candidates. He was very helpful from the initial conversation through to interview and I have found a fantastic new position."

Carly R
"My Consultant was a pleasure to work with throughout, he was considerate of the role I was aiming for and I was able to secure a job swiftly with his help. A very friendly character who I'd 100% work with in future."

Daniel C
"My Consultant was really helpful, not only did he find my current job he found my previous job as well! He is positive, helpful and friendly and knew exactly what was going on with the applications progress, I would highly recommend him and use him again if the occasion arose."

Emma M
"Really helpful guy. Kept in touch through the whole recruitment process and ultimately I got the job!"

Jessa C
"My Consultant's communication, clarity and honesty are the elements of what made finding my first career starting job simple and easy. He was thorough and informative before tasks and interviews which filled me with confidence, which lead me to my success in my application."

Luke S
"This company were extremely helpful all the way through the whole recruitment process. They were always ready to answer questions and give advice and helped match me with a great role and opportunity."

Samuel H
"Thank you so much for all the support and positive encouragement you gave me through this process. You are really great at what you do."

Stefan P
"My Consultant was incredibly helpful throughout the whole process of finding a new opportunity, he was always clear and honest and always answered any questions I had quickly."

Luke C
"My Consultant not only found me the dream company to work for but he stuck by me through a long recruitment process and helped me gain the perfect role! can't recommend him enough, he knows his industry and he's a pleasure to deal with."

Gaia S
"This company were an absolute delight! Very helpful and professional, couldn't recommend them enough!"

Becky U
"My Consultant was a great help from start to finish and has landed me with a very exciting opportunity. Highly recommend!!"

Scarlett S
"My Consultant has a very deep and thorough knowledge of the KBB industry. He has been very responsive, positive and at the same time always very honest and upfront throughout the whole process, which is quite rare in these circumstances. Changing job is a very important decision, both personally and professionally my Consultant relentlessly and patiently looked for the 'perfect match' company and found my dream job."

Michaela M
"I would recommend this company to anyone looking to step onto the design career ladder, my Consultant gave the best service compared to any other recruitment company I've come across in the past. He managed my expectations and delivered what he promised."

Chris R
"I have had dealing with other agencies before, but I have never recieved the support, and professionalism that my Consultants have given me at Impact. You understood my needs and found me my perfect job with an amazing company. Thank you so much for all of your hard work. If anyone I know is looking for thier dream job, I will ask them to call the best I know. Impact."

Maria L
"Recruiters often fall down on poor account management and generally not understanding the candidate or client they recruit for. My Consultant at Impact is a contradiction if this is the norm. Genuinely pleasant and present guy who keeps the use of the word 'amazing' and 'brilliant' down to a minimum - always a plus in my book. He succeeded in finding me a great company to work for and a senior report who I've no doubt will be a genuine mentor. Shame he doesn't recruit in all sectors, could show some recruiters a thing or two."

Nadine D
"My Consultant and her team provided one of the best recruitment services I have received, they were always on hand to help and answer questions throughout the process and have continued to stay in contact to ensure all runs smoothly. They matched me perfectly to my new role and I would recommend them to client and candidates alike."

Robyn C
"You differ from your competitors: You screen the candidate, you meet prospective candidates face to face, you explain in detail the role your promoting, you prepare the candidate for interview and then you follow up with constructive comments. So to any prospective employee and more importantly, employer, I can highly recommend the services of Impact."

David B
"Having experienced how other 'recruiters/head – hunters/employment agencies' operate, rest assured, you have little to fear about your competitors!"

David B
"I have been dealing with my Consultant over the last few months and I was extremely happy with the service that she provided. Not only did she regularly check in with me throughout the interview process, but she has also kept in touch after the job was offered to me and she was always extremely pleasant and couldn't have done anything more to help. I will be recommending to anyone that I come across that is looking for a job role similar to mine and I will certainly be giving them her contact details."

Jon G
"From the onset I was very impressed with the professionalism I received from Impact. I was always contacted promptly and with both enthusiasm and concise detail. All in all a very positive experience that diminished the stress of applying for a new job and navigating the interview process."

Mark C
"My Consultant completely understood my needs and helped me find the perfect position, even with a massive career change. He was professional and approachable at all times and the quality of opportunities he put my way were first class."

Scott A

Lighting Solutions Consultant
"My Consultant was fantastic in helping me change career paths in a very hard time. I would recommend him highly, he is personable, helpful, and I would always go to him again, but unfortunately I am too well placed within my current job role!"

Rebecca F